Motorbike Rentals & Alternate Adventures, located on the same property has a fleet of 150cc, 200cc & 250cc dual-sport bikes as well as 250cc cruiser motorcycles for self-guided tours all over Belize.

Biking is a fabulously fun way of getting around for the independent minded traveler. Also, it is most likely your cheapest way to get around. Taxis and tours are usually more expensive to use and join and buses can get you only to a limited amount of destinations. Check out our self-guided motorcycle tours here.
Licensed motorcycle riders can join our self-guided tours where we equip you with motorcycle(s), helmet(s), map of Belize, Belizean cell phone and tons of ideas of where to go and what to do! All included in the rental price! Also free miles and free luggage storage if you do multiday trips.
DUAL-SPORT - LF150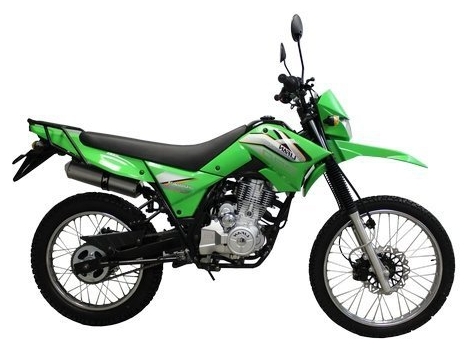 150cc Dual Sport bike
Electric Start
5 Speed Transmission
180 Miles / 300 km Fuel Range
55 mph / 100 kph Top Speed
Signal Lights
Seat Height: 34''/85 cm
1 person capable
*includes helmets, maps, phone
DUAL-SPORT - HONDA 150XR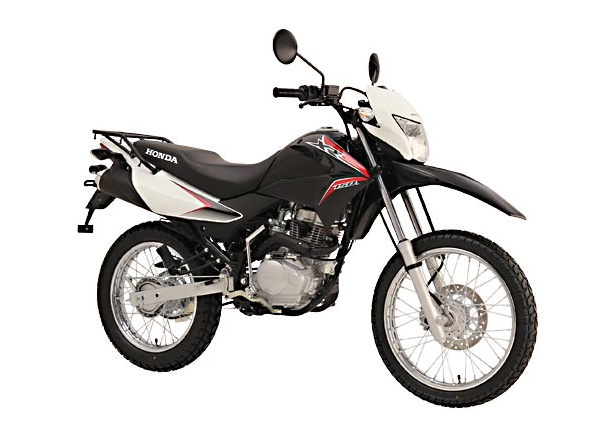 150cc Dual Sport bike
Electric Start
5 Speed Transmission
180 Miles / 300 km Fuel Range
55 mph / 100 kph Top Speed
Signal Lights
Seat Height: 30''/76 cm
2 person capable
*includes helmets, maps, phone
DUAL-SPORT - ML200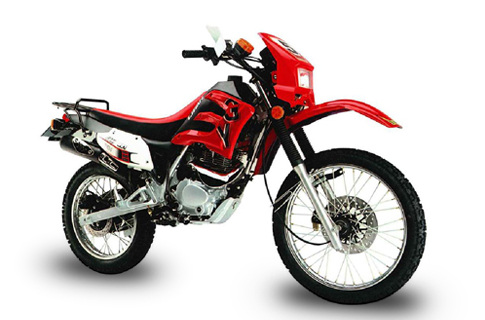 200cc Dual Sport bike
Electric Start
5 Speed Transmission
Front disk & rear drum brake
180 Miles / 300 km Fuel Range
60 mph / 100 kph Top Speed
Signal Lights
Seat Height: 36''/92 cm
2 person capable
*includes helmets, maps, phone
DUAL-SPORT - LF200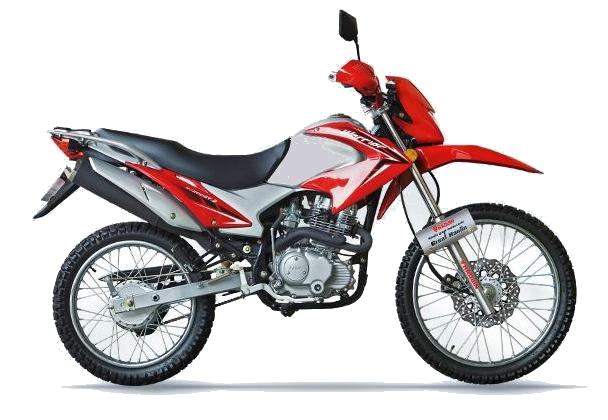 200cc Dual Sport bike
Electric Start
5 Speed Transmission
Front disk & rear drum brake
160 Miles / 260 km Fuel Range
60 mph / 110 kph Top Speed
Signal Lights
Seat Height: 37''/94 cm
2 person capable
*includes helmets, maps, phone
DUAL-SPORT - LF250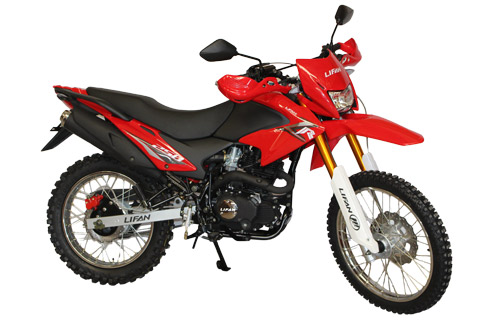 250cc Dual Sport bike
Electric Start
5 Speed Transmission
Front & rear disk brake
180 Miles / 300 km Fuel Range
65 mph / 110 kph Top Speed
Signal Lights
Seat Height: 37''/94 cm
2 person capable
*includes helmets, maps, phone
CRUISER - ML250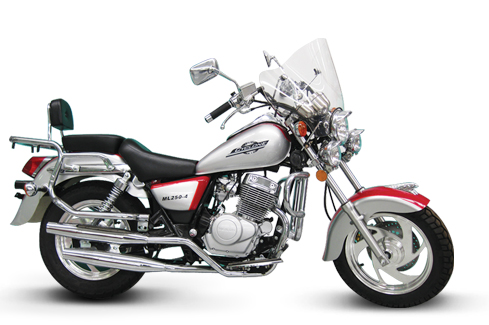 250cc Cruiser Street bike
Electric Start
5 Speed Transmission
Front disk & rear drum brake
180 Miles / 300 km Fuel Range
70 mph / 110 kph Top Speed
Signal Lights
Seat Height: 29''/73 cm
2 person capable
*includes helmets, maps, phone
TOP CASE STORAGE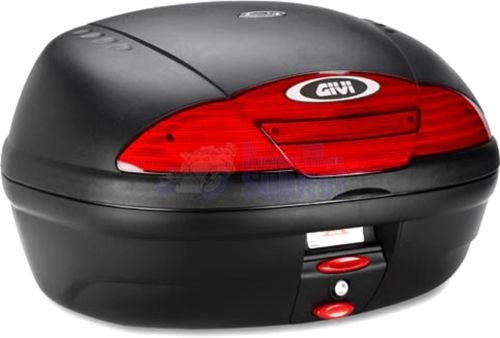 Works on Dual-Sport LF200 and LF250
45 Liter
Snap on/off
Key lock